Weekly Events:
At Monash – Central 1 Lecture Theatre (Building 63) and on the Lemon Scented Lawns
6pm – Renaissance dance and medieval music
All instruments and skill levels are welcome. Some instruments will be available to borrow if you are interested in learning a new skill. Sheet music will be provided, and can also be downloaded here.
6pm – Arts and Sciences
This week we will be tasting the Gruit Ale and Hydromel created by members of the Club late last year. We will also be discussing what brew we wish to tackle next.
7pm – Archery
Archery is returning to Monash! This week sees us attempt archery in our new location on the Lemon Scented Lawns. There will be a 5 minute safety briefing so please arrive on time.

8pm – 9pm – Beginning Sword Fighting
Gib and Casper will be continuing their Beginning Sword Fighting class this evening. This class is perfect for the complete newcomer and the more experienced. This week we will be covering all target zones and the appropriate attacks and blocks. This a stepping stone to future classes and will prepare you to become an authorized heavy fighter so you may fight at any SCA event. Learn how to kill your friends without hurting them!
9pm – Late – Freeform fighting
Fully armoured, full speed combat practice. A chance for more experienced fighters to undertake self-directed training in a supportive and encouraging environment.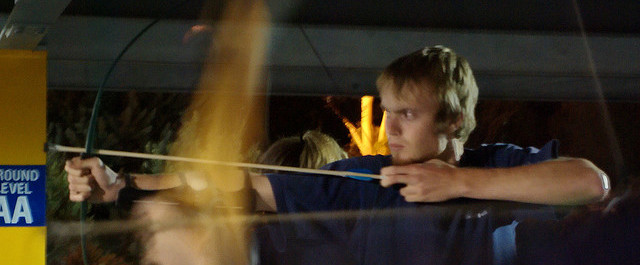 Around Melbourne:
Monday – Stormhold Crafthall and Heavy Training, 7pm onwards. Soccer Pavillion,  Heidelberg Rd and John St, Clifton Hill (behind the Clifton Hill Railway Station).
A casual gathering in central Melbourne for those interested in all things medieval. This week: Learn how to construct medieval pavilions for the ultimate medieval camping experience! There will also be free form sword fighting, some loaner armour and weapons available.
Tuesday – St Bartholomew's Rapier Training. North Court, Union House, Melbourne Uni 6:30-8:30.
Interested in learning the art of medieval fencing? Join our sister college at their rapier training held every Tuesday. All skill levels welcome, some loaner armour and weapons available.
Thursday – Krae Glas Rapier Practice and Capstone Training. Fair Hills High School, knoxville  at 7.45 pm
"Capstone School of Defence" promotes the exploration of historical manuals and their relevance to period combat forms and systems via the standard SCA combat forms of Heavy, Rapier and Cut and Thrust. These modules will examine a particular historical reference, or a particular set of skills and how they apply to combat. $5
Special Interest:
Heraldry (Hund) Meeting: Mondays. This is where names submitted by members all over the world are checked for historical accuracy and suitability, and there is a veritable slew of heralds on hand to assist with creating your own name and arms. Contact Thorfin (Steve Roylance, 9885 6348) for location.
Melbourne area Painters Guild Meetings. 3rd Sunday of every month:
If you are interested in learning more about medieval art history, drawing, painting, printmaking etc or would like to work on your project with other artists, the Painters Guild meets on the third Sunday of the month at Antonia di Lorenzo's house, 1.30-5pm.
Contact Antonia for the address
email:  antonia.sca@optusnet.com.au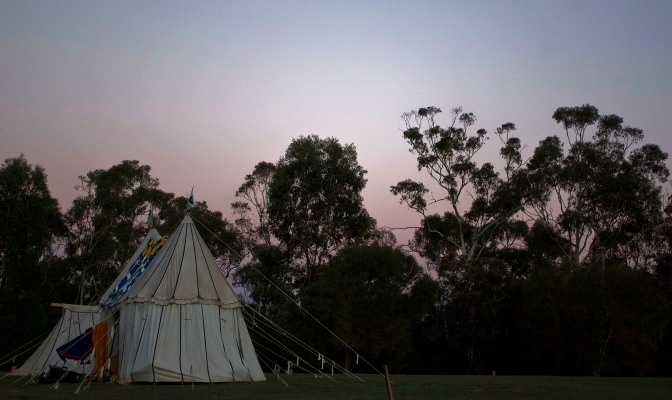 Monthly Events:
1st Sunday of every month: Stormhold Monthly Bash, 1-5pm. John Gardiner Reserve, Auburn Rd, Auburn. Members $3, Non-members $5
This is a Tournament that usually occurs on the first Sunday of each month and shows off the fighting talents of the local fighters. Activities generally include court, a heavy tournament, rapier combat, target archery (and occasionally combat archery). Members also picnic and participate in music, dance as well as some arts and sciences projects. Monthly Bash has been going for twenty years and is a great way to participate in a fun medieval setting. This is a garbed event.
If you are a newcomer, let us know you plan on coming so we can dress you in warm and appropriate clothing.
2nd Saturday of every month: Krae Glas Crafthall, 1:30-6pm, 7th Doveton Scout Hall, Magnolia Street, Doveton. Adults $5, Children free.
This is the primary social gathering of the Barony of Krae Glas. This is the perfect gathering to bring your craft projects and get help and advice. Various group Arts and Sciences projects are undertaken and heavy training is occasionally run.  Updates available on the Krae Glas email list.